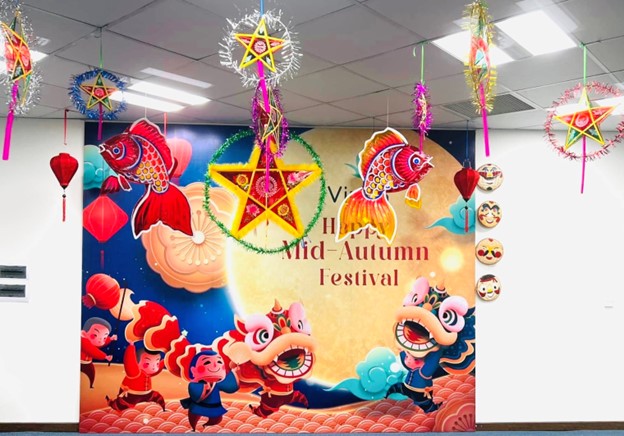 VinES Radiance: A Mesmerizing Mid-Autumn Festival Celebration
VinES Office in Hanoi transformed into a fun and captivating realm as we celebrated the Mid-Autumn Festival in an extravagant style. Amidst mesmerizing decorations and a feast of delectable cakes and cuisine, our team indulged in an unforgettable event, all in the heart of our stunning VinES office.
Our expat colleagues had the chance to immerse themselves in the vibrant local culture and savor the traditional treats that are the hallmark of Vietnam's Mid-Autumn Festival. It was a time of sheer extravagance, where we combined the best of global and local flavors to create unforgettable memories.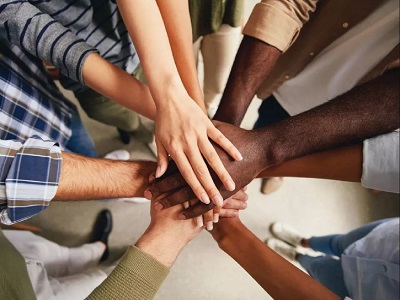 Launching VinES Talent Club
With the mission of converging current talents, creating future leaders for the development of the Company as well as VinGroup, VinES Talent Club was officially launched with selective 101 members among all talents across all Divisions and grades.
The Club's launching event was held on December 12th at Vin University. Spoke at the event, Ms. Nguyen Thi Minh Ngoc – Club President shared: "The main goal of the Talent Club is to unlock and nurture all potentials of VinES Talents, thereby building a high-quality internal human capital for the strong foundation of VinES and meet up with business opportunities in a super challenging business world".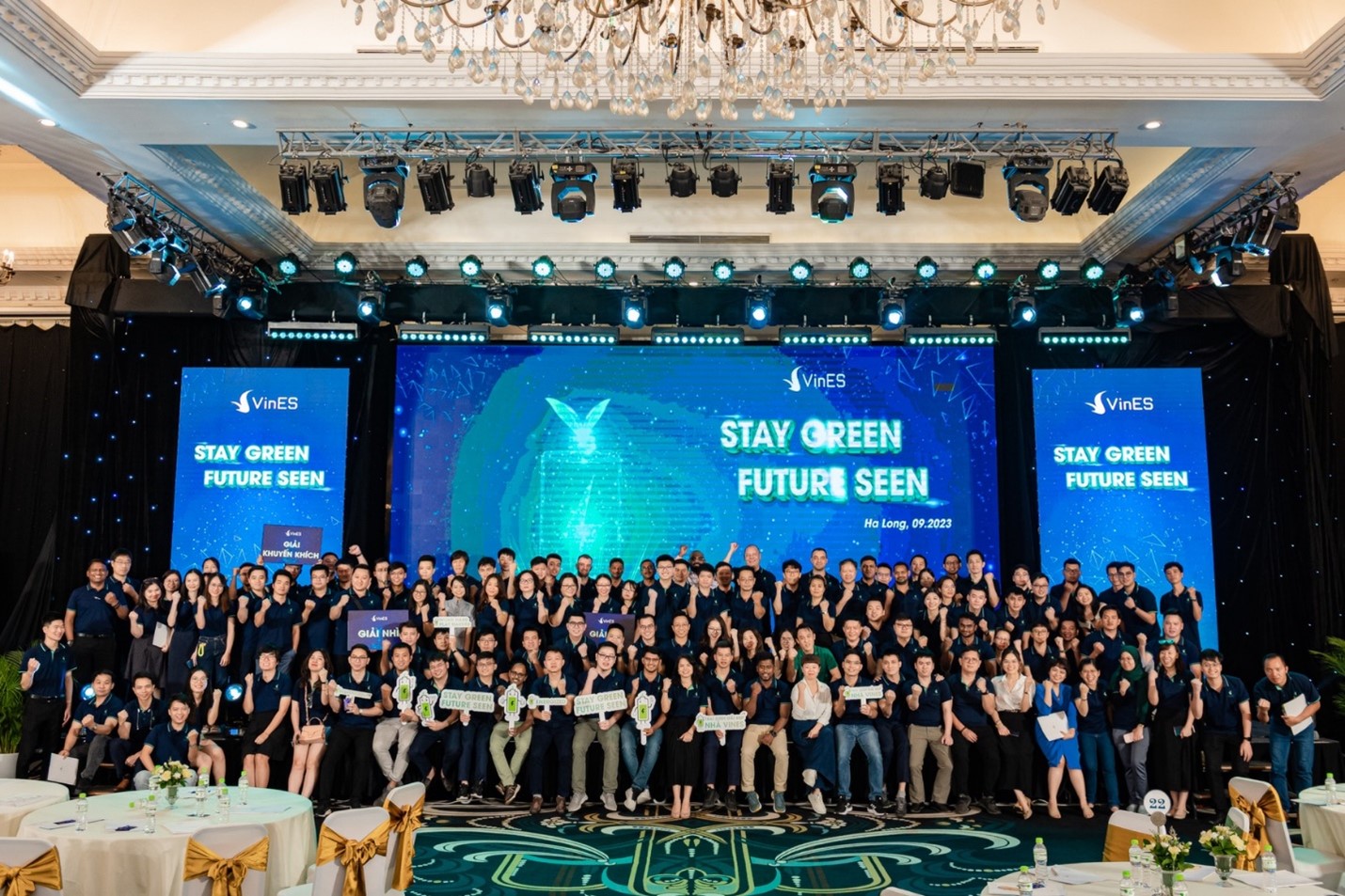 Crafting Success Through Team Building 2023
The green and sustainable spirit of the program was celebrated by VinES members at all locations across the country. Great minds think alike.
We successfully gathered outstanding concepts to amplify both our sustainable development efforts and our global standing. Between brainstorming sessions, we also had a blast with team-building games, rocked some sports, and enjoyed fancy gala dinners that bonded us even tighter. Fun and progress all in one.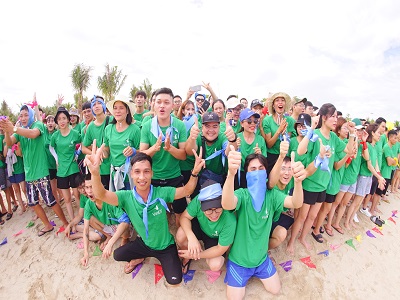 VinES organized a factory tour to Hai Phong Factories for Cambridge University's post graduates
In April, VinES hosted and welcome a group of more than 20 guests including professors and Master students from the Institute of Manufacturing and Supply Chain Management – School of Engineering – Cambridge University to visit VinES factories in Hai Phong. The factory tour and company introduction is one of the activities within the cooperation framework between VinES and VinUni, aiming to develop a new generation of talents in the industry.